Irrespective of the fact that you bought the highest quality fabric material for upholstering your boat back then, continuous and prolonged exposure to the sun, rain, and extreme weather can damage your boat upholstery to the extent that it starts to fade, crack, or tear with the passage of time.
And if that's the case, you must be looking forward to replacing your old marine upholstery with a new, appealing choice of fabric. In this article by The Upholstery Master, we've got you A Complete Guide To Boat Upholstery Renovation for helping you have a better understanding of the replacement procedure from the beginning to the end.
A Step-By-Step Guide To Boat Upholstery Renovation
Prior to starting the discussion on the actual procedure, let's tell you that boat upholstery renovation is quite different and difficult from reupholstering sofas and chairs. And therefore, you will require a defined set of skills and experience to perform this task yourself. Because any mistake can rob you of your valuable effort and precious investment.
However, if you've decided to make this a DIY task, then the steps mentioned below in the article should be carefully and precisely followed for an efficient, time-saving, and effective boat upholstery renovation.
1. Make The Purchase Of A New Upholstery Fabric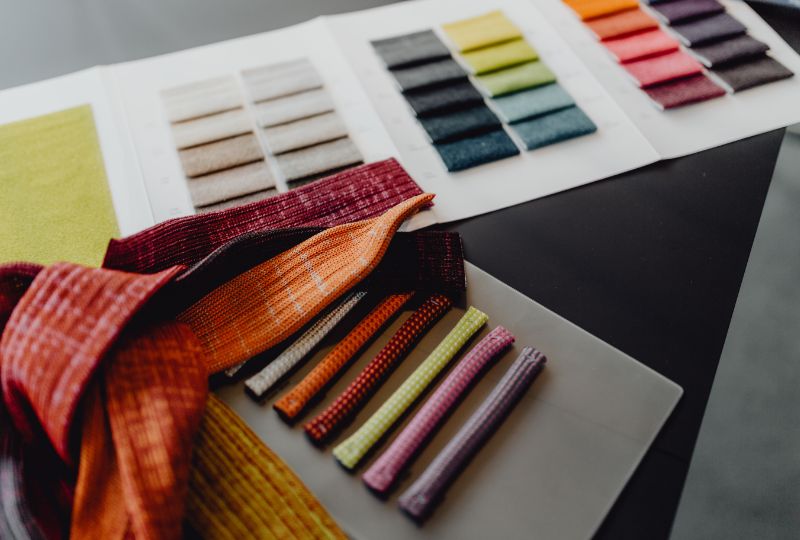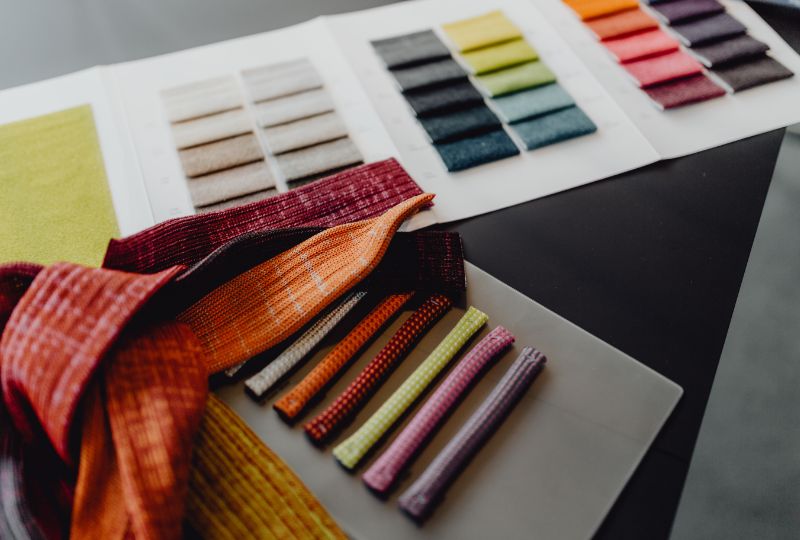 In the start, you'll need the essential that has to be replaced i.e. upholstery fabric material. Therefore, you should buy upholstery fabric prior to making any move. For this purpose, a lot of things should be taken into account because the choice of upholstery fabric is the only thing that will provide a solid basis for your purpose of renovating boat upholstery.
Below, we've explained briefly all the important factors that should be considered when making the choice of a new upholstery fabric material for your boat.
2. Look For The Type & Quality Of Fabric Material
There is a wide variety of marine upholstery fabrics available such as vinyl, acrylic, canvas, etc, and making a choice of an ideal option among all these possibilities can prove to be a daunting task. However, you can easily make a choice of fabric material by looking at the different characteristic features of all these upholstery material options.
As far as the aspect of fabric quality is concerned, you should always opt for a high-end option that can prove to be a long-term, better investment. Also, you should buy some extra fabric material so as to have something spare in case of any damage for replacement purposes.
3. Make A Choice Of The Fabric Color & Design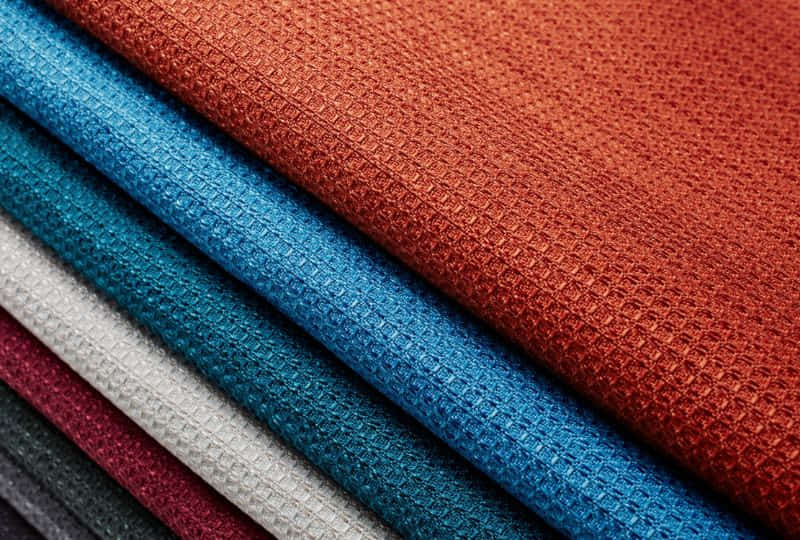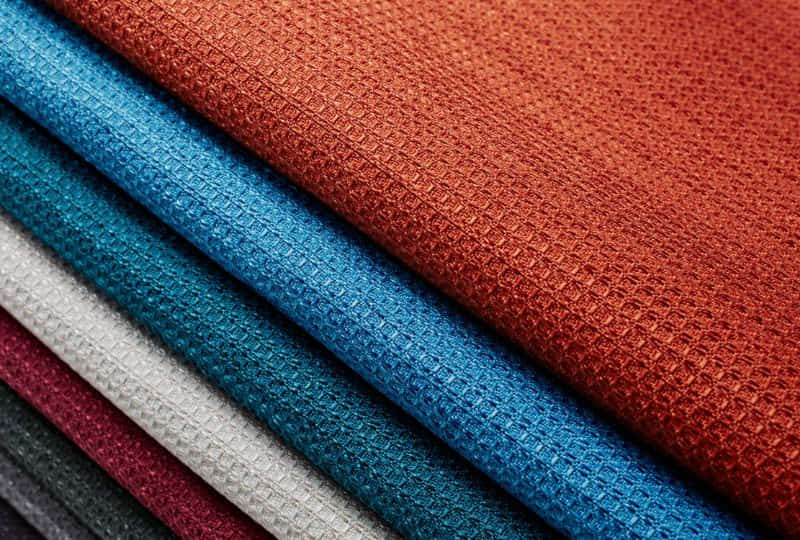 No need to mention that color and design considerations are equally as important as the choice of fabric type and material quality. Both these choices will account for the appearance of your boat upholstery and therefore, should be carefully selected considering your personal preferences and boat interior design.
And it goes without saying that you'll get the freedom to choose from a diverse collection of options in terms of both the color and the design of marine upholstery fabric. Hence, you can always choose to have a complementary, appealing fabric color and design for your boat upholstery renovation.
4. Shop For The Best Quality Foam Material
Of course, boat upholstery renovation is not only related to the replacement of upholstery fabric, but also requires the renewal of the marine foam material as well. Therefore, after the purchase of upholstery fabric material, your concerned upholstery aspect should be the marine foam selection.
When it comes to the best quality marine-grade foam choices, you won't find it difficult to choose an option because of the limited number of options namely Polyurethane, Dryfast, and Closed Cell foams. You can choose any one of these options depending on your choice of foam density, flexibility, comfort extent, and affordability.
5. Remove The Existing Boat Upholstery Fabric
Obviously, the next step to purchasing new fabric material is the removal of your existing boat upholstery fabric. But, it is advised to take pictures of the boat seating while the upholstery is still intact to the frame of the boat.
By doing this, you will enjoy a satisfactory feeling as you can always compare at any point of the upholstery renovation procedure to see whether you're doing it the right way or not. Always try to smoothly remove the old upholstery fabric and avoid any cuts to the fabric structure for adding efficiency and simplicity to your DIY task.
6. Take Precise Seating Measurements To Cut The Fabric Dimensions
Now, you should take accurate measurements of your boat seating to cut the fabric dimensions accordingly. Beware, as any mistake can lead to the waste of your hard-earned money and valuable effort.
The best thing to being done in this concern is that you place the new fabric over the old, detached pieces to mark and cut the upholstery fabric. By doing this, the chances of error are minimized and you won't need to take any measurements at all.
7. Move On To The Step Of Fabric Upholstery Attachment
Now that you've arranged for new upholstery fabric and the best quality marine-grade foam material besides cutting the fabric according to the required dimensions, it's time that you think of ways to attach the new fabric to the boat seating.
There are two major ways to complete this task i.e. by sewing the fabric with thread or stapling the fabric to the surface. And, you can choose the option which seems the most convenient to you.
If you opt for the sewing method, then you'll need a sewing machine and choose from different thread choices like polyester, nylon, monofilament, etc. Also, you'll need to put your sewing skills to the test for this purpose. No need to say that it's a time-taking task.
However, stapling, on the other end, is a simple, time-saving, and no-skill-needed technique for attaching the upholstery fabric to the seating surface. One of the most occurring problems while performing this task is that most people cut holes for speakers, buttons, and other things to pass through prior to installing the upholstery fabric.
And having that said, the upholstery fabric doesn't offer that perfect, desired fitting finish at the end. Therefore, you should wait for cutting precise holes through the fabric surface, until and unless the fabric installation has been completed.
8. Finish The Boat Upholstery Renovation Procedure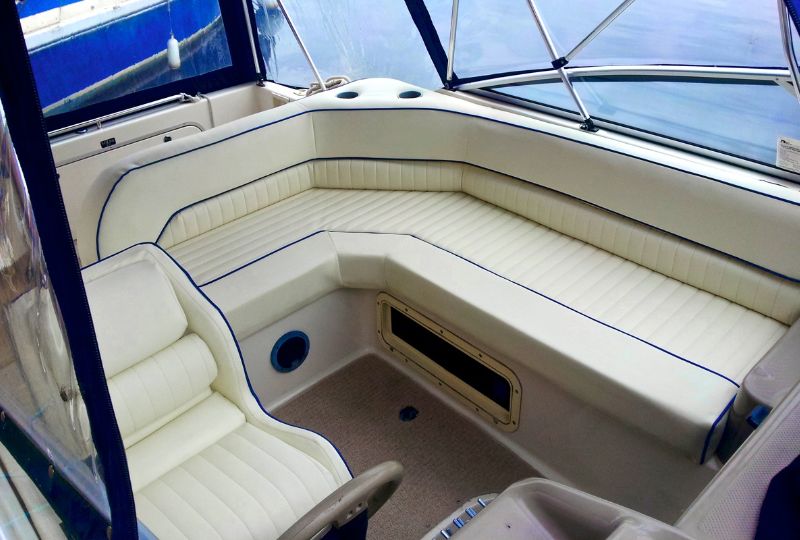 The last step is to make sure that there are no loose fabrics left besides ensuring the tight, perfect fitting of the upholstery fabric. Adding to that, you should clean the upholstery surface to remove any surface spots or hand marks and make the newly upholstered boat seating shine bright and look appealing.
In The End
In this article guide, we've explained a step-by-step replacement of the boat upholstery for renovation purposes. You should arrange for all the essentials or things required for replacing your boat upholstery including upholstery fabric, foam material, staples, pencils for the fabric markings, etc. Follow these steps carefully and precisely for renovating your boat upholstery efficiently and smoothly, without professional help/expenses.