Furniture upholstery, irrespective of its high quality, is much susceptible to getting damaged over the course of time, even if it's upkept the right way. Now when there arises the rather unlucky moment of an encounter with damaged furniture upholstery, one is most likely to think about getting new furnishing stuff, given the fact that sometimes the damage appears way too much, even to the point that it makes the furniture piece(s) look irreversible.
However, often the situation isn't as adverse as it appears to be, in other words, there's very little required to fix the furniture since of course, the frame or structure is in the right condition. All you need to do at this point is consider a reupholstery treatment and as you can guess by the name, this will totally work as a potential fix of all the fabrication, padding, cushioning, webbing, tufting, etc, that's gone bad.
What's The Point Of A Furniture Reupholstering Treatment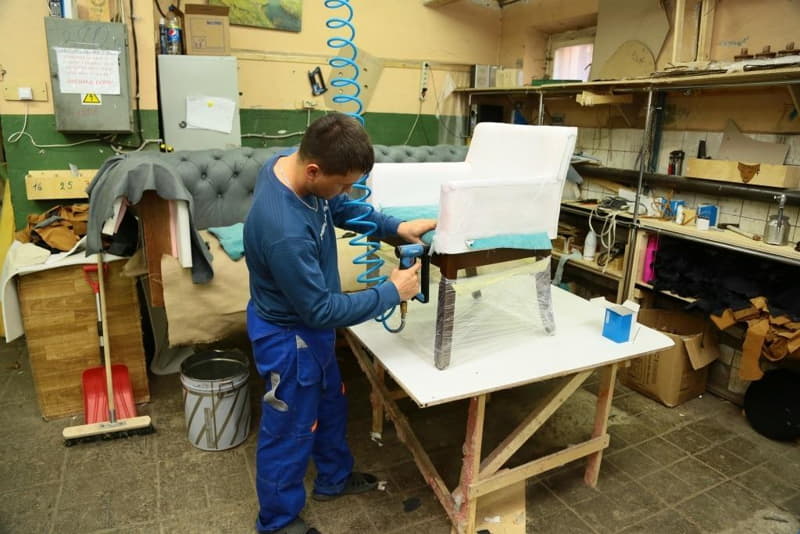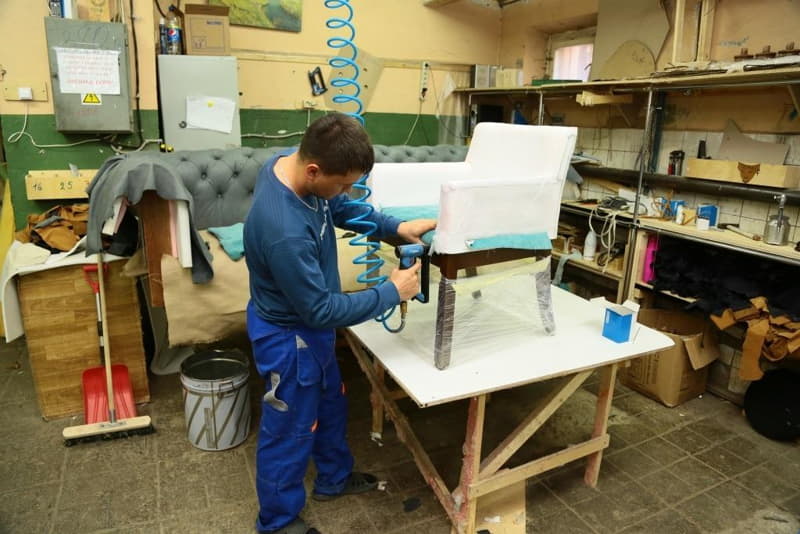 Unlike you might think or have heard, reupholstering your furniture is absolutely a great idea, other than investing in new furnishing equipment. Besides, if your furniture item isn't something super valuable (vintage/antique or a piece of art) then simply getting it reupholstered will work just fine for you.
So if you're the one that has been believing in the misconception that reupholstering isn't a feasible or right option to go for, or the fact that it's gonna reduce your furniture's value, here's a bunch of solid reasons for you.
It's A Matter Of Money
Fair enough, a reupholstering treatment is a way more affordable approach as compared to spending (or sometimes splurging!) on new furnishing stuff. This super simple "repair on a budget" will totally revive your troublesome furniture piece(s) without costing you excessively in any way.
Coming to the legit figure-based info, the average cost of a sofa reupholstery is only around $1,800 with $500 being the low cost and $4,500 being the highest. Though the pricing can vary depending on the type of your sofa, yet the outcomes are always favorable. This, of course, is a lot more feasible than purchasing a new item.
Moreover, you can consider getting a couple of quotes from different service providers, so as to have a cost comparison, prior to making a final decision. And if you get lucky enough to reach out to a good platform such as The Upholstery Master, you can benefit from some really good deals available on various types of furniture treatment.
A Combo Of Seamlessness And Styling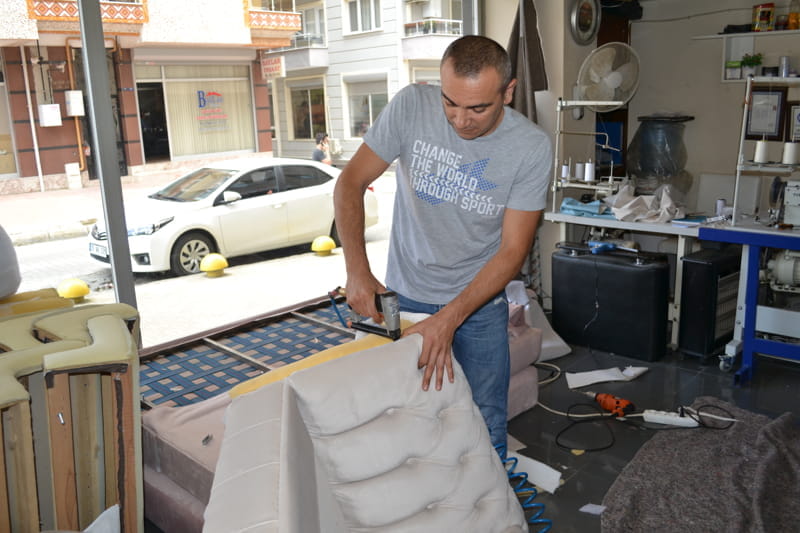 The very treatment of furniture reupholstering, unlike you might think, turns out to be a major beautification of the stuff under consideration. It's always the most seamless and can bestow an entirely new tone and life to your furniture without any excessive efforts or expenses. In addition to that, if you want any particular styling of your furniture this time, then you can totally have that induced with the help of reupholstery services.
Besides, there are a whole lot of amazing design, fabrication, tufting, print and pattern options that come handy with a reupholstery project, which is to say that you can even have the whole look of your sofa, couch or any other item changed, making it a lot more adorable than before.
Fixing Those Flaws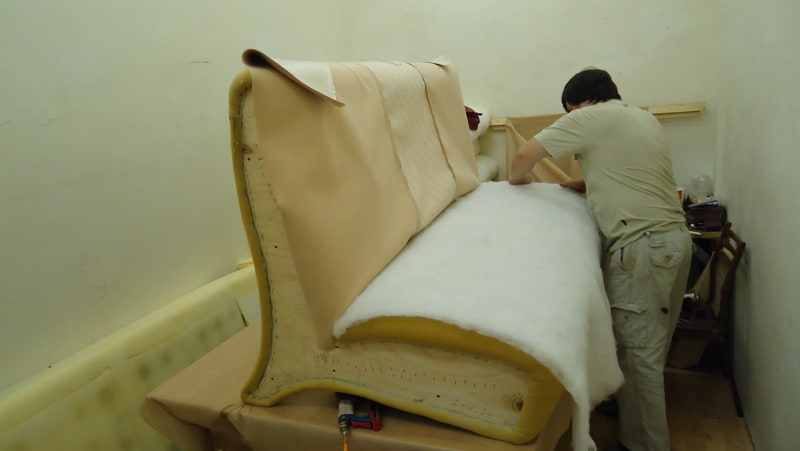 Reupholstery, fair enough, is a gateway to an entire spectrum of plus points and here's another aspect of the bright side of getting this treatment, i.e. the perfect addressing of all your furniture damages and imperfections. That's because furniture reupholstery isn't specifically just about the fabrication/cover/upholstery, rather it works as a complete and effective fix for all of the major and minor problematic factors of the given furniture. Not to mention those flaws too, which you might have overlooked, since they aren't obvious or very much visible.
A common example in this regard is that old good favorite sofa of yours, which has long lost its padding and cushioning and yet for some reason you continue to love it, despite all the structural depressions. Well, to have you enlightened (and probably a little unhappy), a padding-less sofa is a major threat to your skeletal and muscular health, as well as overall body posture maintenance, and the worst part is that most of the time, you're much likely to not even realize this thing.
Another scenario of this situation could be those nearly invisible springs, internal staples and sometimes even small nails that have been displaced, and have a major likelihood of hurting you or your family members at some point of the usage.
So it all comes down to the dire need of getting your furniture reupholstered, not only because its fabrication or cover has started to look bad, but also because you want to get your furniture in a completely flawless, comforting and favorable state, which can't cause any trouble to you.
Health And Hygiene Check 
This very aspect right here, is somewhat similar to the one mentioned above, except for the fact that the foe this time isn't some tiny dislocated nail or spring, rather invisible yet major harmful elements that are referred to as bacteria, pathogens and allergens. Yes, it's totally true that your vintage sofa or favorite couch could be a potential home to more harmful chemical buildups, bacteria, allergen, mold, mildew and even small insects (worst case scenario) than you can possibly think of!
So this is the point where a reupholstery treatment comes to rescue as it can fundamentally help get rid of all those hazardous elements in an effective manner. And what you might consider as only a fabrication or upholstery change, will majorly favor you by making your furniture item completely disinfected, hygienic and harmless for you. Which, of course, is quite a big deal to get, with just the title of a "cover alteration".
The Perk Of Personalization
You can totally call the reupholstery treatment an entire makeover of your furniture, which can sometimes even be done up to the deepest extents. This absolute good news means that you can have your furniture altered completely and customized (styled/modified) right according to your taste, in case you aren't very happy with what you own at the moment or have been liking some sort of new styling lately.
This treatment, by all means, is the kind of customization that is way more pocket-friendly as compared to getting a new custom-made piece. You can easily get all your desired ornamentation in terms of literally everything whether it's a complete fabric change or even the modification of the color or just the addition of some decorative stuff. So it goes without saying that reupholstery services are a legit win-win deal which makes you place your hands over major aesthetic benefits.
It's Effortless And Elegant
Another super amazing aspect of a reupholstery treatment is that it's completely effortless to acquire, which in fact, is an extension of the benefit of affordability. In other words, you can say that a reupholstery job is the easiest on both your pocket as well as yourself, in terms of physical efforts (troubles!).
That's because most of the time you can get these services right in the comfort of your home, meaning there will be no additional expenses or physical labor of taking your furniture to the reupholstery point, whereas, in the case of getting new furniture, you gotta take care of a whole lot of extras (transportation, placement, etc.), which of course, end up adding to the overall cost of the purchase. All in all, reupholstery is just the best option to settle for, if you haven't got a lot of time for your furniture maintenance or want to have the procedure done without doing a lot, or to be more specific, you're just lazy!
An Otherwise Situation To Consider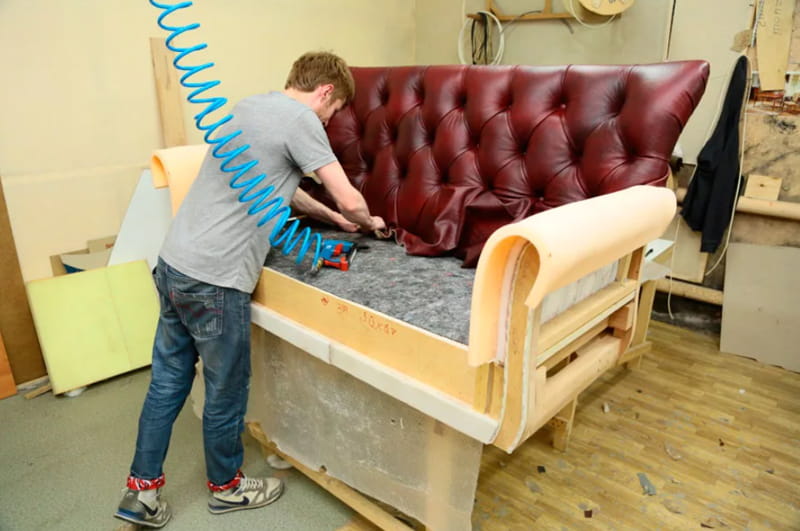 While a reupholstery treatment is a majorly beneficial set of services to consider for your furniture maintenance (and you've been super convinced with our debate!), there's still something you gotta consider, before (thoughtlessly) going for this idea. That is, in case you own some really valuable furniture, let's say something antique or retro stuff, then reupholstery might not be your thing to go for.
That's because getting your art pieces reupholstered means you're making a change or alteration to the original thing, which of course, is what all the rage is about. And this could end up devaluing your furniture since a CHANGE HAS BEEN MADE and your vintage treasure isn't a worthy element anymore. No matter how quality or expertly seamless services you get, compromising the originality and basically the value of your stuff isn't just a favorable idea at all.
So if that's the case with you (of course you'll have a major thing for old stuff in this situation), you must not compromise your unique obsession in any way and it's best to stick to other alternatives, considering there are some serious or unavoidable repairing/ fixing required
Final Thoughts 
Now that you've gone through all the legit reasons for considering a reupholstery treatment, it's high time that you get your furniture a new life (and the perks will feel like you're getting yourself one too!), but in a smart way, that doesn't involve any trouble and most importantly MONEY. We've got you all the essential info which you can easily relate with, in case you've got any furniture pieces that have lately been a problem for you. Taking the above-mentioned discussion into account, you neither need to spend a lot nor have to indulge in a lot of useless methods, yet can get your favorite furnishing equipment perfectly revived and made a lot more useful, healthy, delightful and visually pleasing, than before.
Good luck for all your upcoming furniture treatment projects!