Playing with colors and to be specific with your aesthetic sense is, of course, worth all the mess and misconduct, considering the fun factor and the fact that most of the time, you CAN GENERATE a seriously good deal of outcomes with it. And the most common stuff to carry out DIY art attempts over is, of course, our furniture and home décor (enhancement of that decorative stuff).
Talking about the furniture or let's say upholstered furniture, giving a whole makeover to your favorite sofa or couch could totally turn out as the most fun project you've ever indulged into. Besides, doing so is the cheapest way to make your old and boring (yet dearest) anchor piece look adorable and pleasing. And while this idea has a major likelihood of freaking you out (painting my sofa!!! What if things go bad?), in reality, it isn't as adverse as it might seem in the first place.
All you need to do is take care of certain aspects, proceed in a well-planned manner and you are meant to nail it! This very procedure will be a potential revival for old and worn-out stuff, a mind-blowing customization and most importantly a great canvas to practice your art skills!
Everything You Need To Know About Upholstery Painting 
Before proceeding to the actual procedure, here's a bunch of factors that are worth consideration, as this of course, is going to be a significant task. So you'd want to be on it with the right prep work and after gaining all the necessary info beforehand. For sure, a messed up or incorrectly dealt anchor piece is the last thing you'd want to come across!
The Upholstery Master has totally got you with this and ahead are all those crucial aspects as well as the checklist that you need to take care of.
Choosing Your Furniture Piece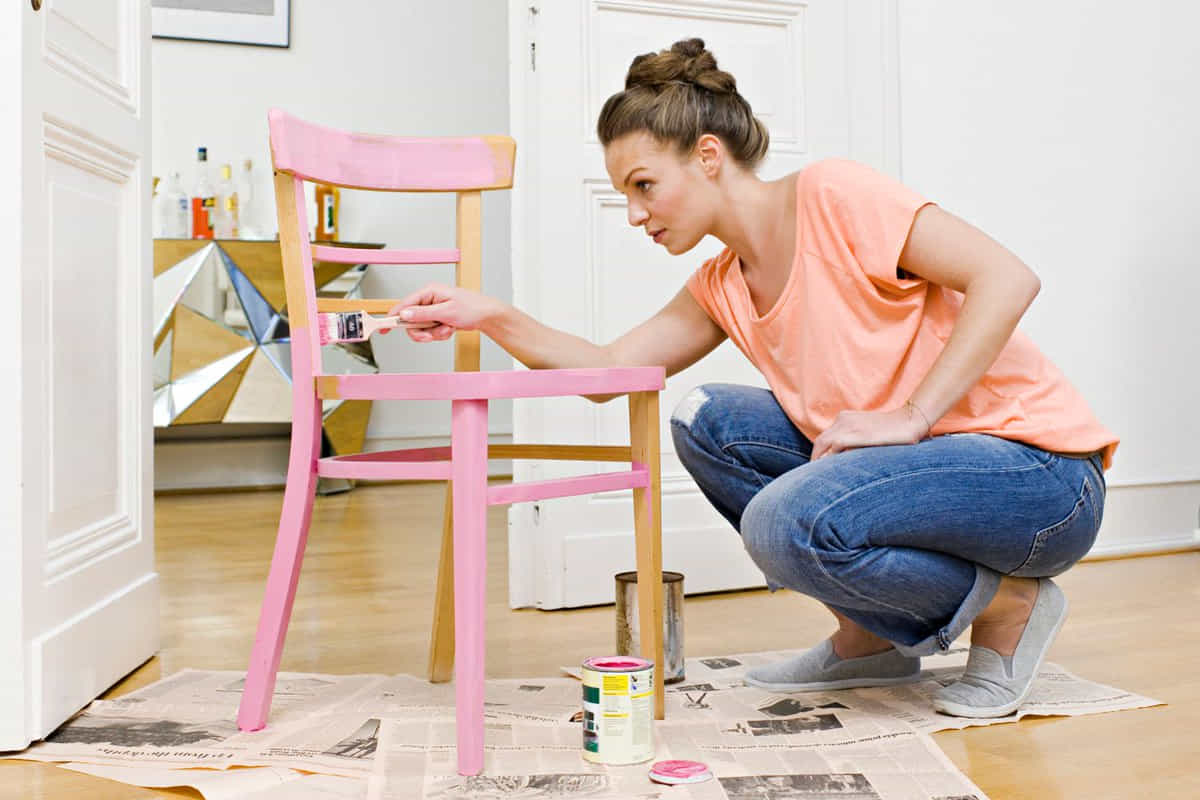 This aspect refers to the type, condition and look of the upholstery, not essentially the furniture item. And this comes down to perforated or threadbare surfaces, however sometimes a third situation could be problematic springs, generally known as "the springs are shot" meaning they've either been worn-out, damaged or have been sticking out.
Holey/Threadbare/Worn-out Springs: If your furniture piece under consideration has been subjected to any of the conditions mentioned above, then painting is simply NOT YOUR THING, since there will be no favorable outcomes and all the efforts will simply go in vain.
Patterned Surfaces: If your furniture piece has a patterned surface (floral, striped, herringbone or plaid design) an impact (a ghost effect) will show up in the end.
Determining The Suitability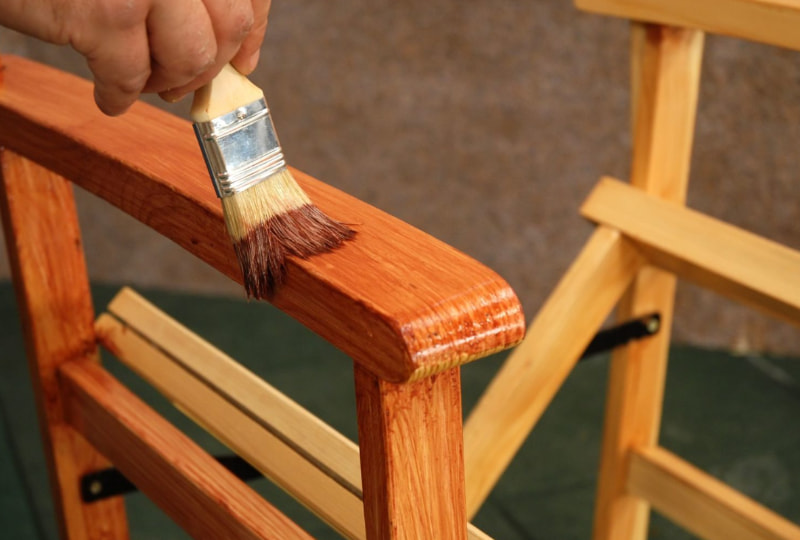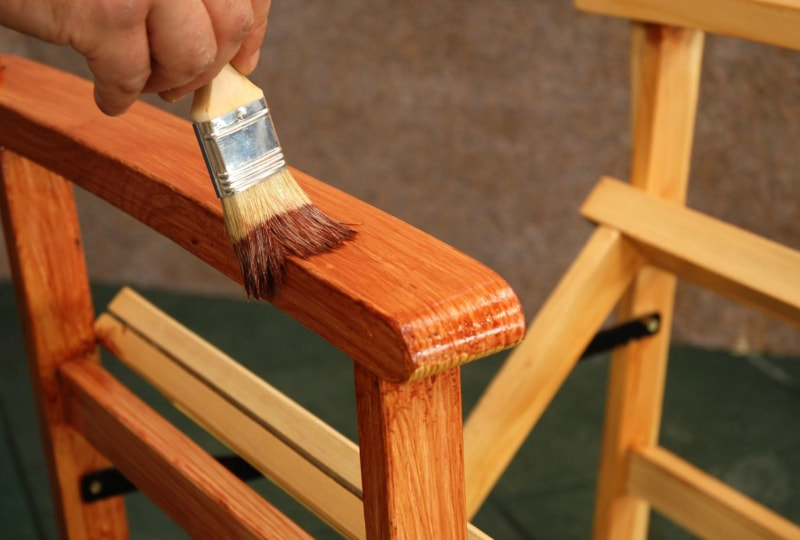 At this point, you'll get to know which fabric or upholstery types are the most favorable to paint, which ones to avoid and what are the most suitable scenarios to stick to.
Thickly Woven/Abundant Textured Fabrics: Such fabrics (Velvet is a common example) are usually quite challenging to deal with, when it comes to painting and you might as well, want to go with tints or liquid dyes for the purpose. Besides, performing a patch test is mandatory and you can do that on a similar scrap piece.
Poly Blends/Smooth Fabrics: These fabrics are the easiest to give a paint job, and the most common example is a smooth cotton fabric. Besides, tightly woven upholstery materials also give rise to the best results.
Picking The Right Paint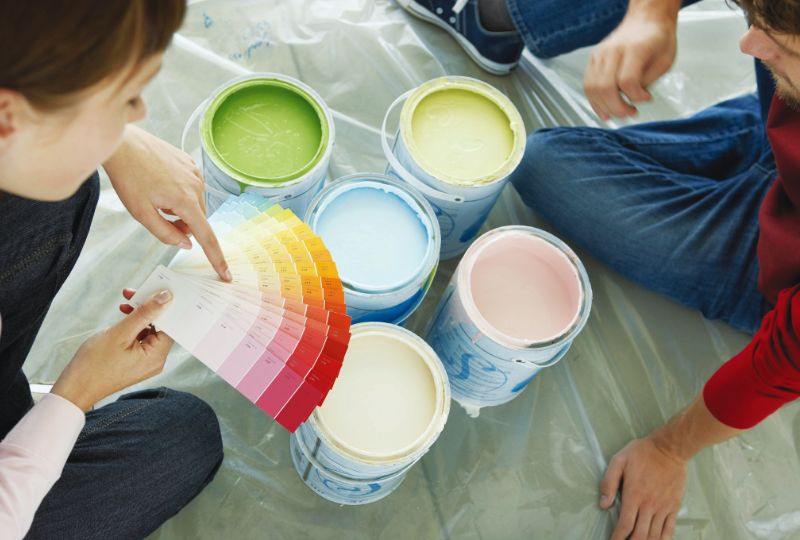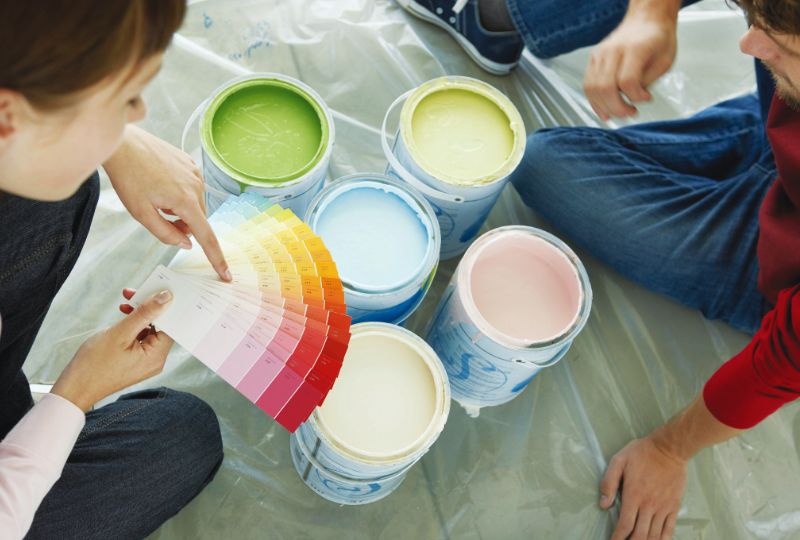 This also includes the right technique and manner that needs to be considered while painting. While you can make use of a number of different types of paints atop upholstery, it's always a better idea to stick to the specialized ones, those designed particularly for upholstery. Vinyl, Leather and Suede are the types that specifically require specialized products.
Depending on the type of your furniture upholstery, you can choose from these options.
Latex Paint: It works fine over a 

textile medium

 and can give rise to agreeable results, however they are not very extraordinary, rather something you can just call decent or acceptable.
Chalk Paint: Highly pigmented Chalk Paint is the best recommendation when it comes to upholstery painting as all the expert crafters consider its usage. It generates super cozy and most importantly non-crunchy textures and is ideal for achieving uniform tones.
Anti-Microbial Paint: 
As you can guess by the name, such paints are a hygienic choice as they have been infused with antimicrobial agents and are designed to meet strict VOC (Volatile Organic Compounds) regulations in order to diminish the growth of mildew and mold.
Checking The Compatibility
This, of course, is another crucial step to consider, prior to moving on to the actual painting process. The very first thing to ensure at this step is to always carry out a patch test before the paint application (mentioned earlier too!).
When painting sofa upholstery, always go for a darker color from a lighter one. That's because doing vice versa will require you to apply more coats of the paint, yet the results have a major likelihood to not accord with your goals, i.e. the final shade will not be pleasing.
 If you're dealing with thickly woven fabrics, then it's best to make use of liquid dyes, instead of paint, since paint can cause a thick crust, once it gets absorbed into the fibers. Besides, these dyes are usually transparent so they will prove to be really helpful in case you want to give a dark colored makeover to a lighter piece of furniture.
Step By Step Procedure For Upholstered Furniture Painting
Now that you've got all the essential info at hand, it's high time that we get down to this super fascinating, fun, cheap and smart project.
Stuff You'll Need
Nylon Brush (preferably a short-handled one)
Painter's Tape
Spray Bottle
Paint Container
Newspaper or Drop Clothes
Sandpaper or Sanding Sponge
Transparent Liquid Patina or Sealing Wax (optional)
Method For Painting
Start by giving a good cleanup to your furniture item, with either a vacuum cleaner or you can also perform spot cleaning using dish detergent and water. Leave the furniture piece to dry completely and don't forget to take off any of the removable such as fabric skirts or cushions.
Mixing the paint prior to the application varies according to the type and ahead are the ways of dealing with commonly used paints for upholstered furniture.
Chalk Paint: One part paint mixed into two parts water
Latex Paint: Two parts paint for one part fabric medium
Start by spritzing one section with water, followed by applying paint over it. You'll need to be extremely careful about working the paint deeply into all parts of the fabric and reaching for all the crevices and nooks. Also, it's best to proceed in circular motions, so as to ensure a thorough paint job.
Sanding is essential in order to make the paint stick well to the upholstery surface, penetrate deeply and also to provide an effective room for the next coat application. It must be done while the first paint layer is still wet and you can make use of either a sanding paper or a sanding sponge for this purpose.
Though sealing isn't a mandatory step, yet doing so is a good idea as it makes the treated furniture get a professional-looking, smooth and perfect finish, something you'd surely want to achieve. Sealing needs to be done after complete drying of the furniture item and you can have the application of either wax or liquid patina for this purpose.
Helpful Tips And Tricks 
Up ahead, we've gathered some really useful hacks for you while you're up to reviving your dearest furniture pieces. These ideas will make things very easy for you and will also ensure generating better results out of your efforts.
For those parts of your furniture which you don't want to paint, simply cover them with a tape before you begin the painting process. This will prevent them from receiving staining and is also a smart idea if you want some patterned look.
Do not forget to place a drop cl0th or a couple of newspapers on the floor, while you're up for your furniture makeover, so that you don't have any mess to deal with later.
When it comes to upholstered furniture painting, you can never possibly get your desired results with just one application and you'll have to consider a couple of them, till the point of achieving your required shade or color richness. So be patient with the coatings and let the piece dry completely before you go for another application.
Always make use of diluted paint and also keep a spray bottle filled at hand. Spritzing your furniture piece (in addition to diluting the paint) will make the job easier for you as the paint will work smoothly and will absorb better. However, ONLY DAMPEN the fabric and NEVER SATURATE it.
Only make use of an extra fine sandpaper for sanding in between the paint coats.
In addition to doing a test run of the painting results, another really useful idea is to paint a similar (smaller) object as your furniture piece, most probably a cushion or a pillow. This will make you familiar with the painting job, so that when you switch to the actual furniture painting, everything is easy for you to handle.
Perks Of Painting Your Upholstered Furniture
What makes giving a paint job to your furniture worth it? Well, it's more beneficial than you can think of and the foremost factor favoring this point is that you can save yourself a lot of money (that would otherwise be spent on new furniture) this way.
Here are some other plus points for you just in case you want some more convincing.
Painting your (dull and dab) upholstered furniture is a way better approach than making/getting slipcovers or even reupholstering it. That's because it's cheaper, easier, faster and of course really fun to do.
Giving a paint job to your upholstered furniture is a 

great way to fix any of the surface scratches

, as you can simply conceal all of them with the paint.
This DIY 

furniture treatment

 is the best way to customize and revitalize your piece just the way you want. And you can always add in more 

personal or fancy/flashy touches

 once you master the technique.
Unlike you might believe, a painted upholstery is super easy to upkeep and all you need to do is wipe off any of the dirt or build up, since your paint is completely waterproof.
Painting your furniture upholstery is an entirely eco-friendly and highly sustainable project.
Getting Things Together!
To put all the discussion in a nutshell, painting your upholstered furniture is always a really creative, fun, useful and budget-friendly idea, that will not just cheer you up but will also save you a great deal of expenses. Besides, if you are (or have lately been) into any kind of painting, let's say textile painting, then giving your furniture pieces a great makeover is simply the best idea to practice your skills. That's because there's technically no chance of going wrong at any point and even if you need to have multiple attempts, all the efforts will be worth it in the end.
Also, all of the involved stuff is really basic and cheap and you don't need to do anything extra at any point, yet can totally expect amazing outcomes.
Good luck for grabbing your brushes and breathing in a new life to your furniture and your home décor!