Upholstery features an equal and sometimes even more importance than the very look and beauty of the furniture piece itself. That's because upholstery, of course, works as the whole cover-up of a certain furnishing equipment, makes it usable and most importantly comfortable and lastly adds a whole lot of worth to it.
So making your furnishing stuff appear attractive totally comes down to the right choice of upholstery. Beginning with the upholstery, it's a really extensive spectrum and can comprise just about anything and everything that could be utilized for the purpose of furniture enhancement. And when speaking of the upholstery in particular, it refers to the coverings or textile stuff meant to make a certain furniture item soft, appealing and cozy.
Apart from padding and cushioning elements, tufting's, webbings and even springs also make a great deal of the furniture upholstery.
List Of The Best Furniture Upholstery Fabrics 
Nearly all of the furniture pieces, both old and new, keep asking for maintenance or oftentimes a whole revival treatment. Besides, that's a particular requirement when you're having a furniture construction from scratch, let's say getting a furniture customization. That's when you need to decide on literally everything from the initial furniture structure all the way to the essentials of its makeover.
And another possible scenario in this regard could be when you need to revamp your old, worn-out furniture and certainly there's no way better to do it, other than giving it an upholstering treatment.
Irrespective of what the need of the hour is, choosing the right kind of upholstery material/fabric is always a dire need, since this sole factor can simply make or break the resultant look of your furniture item under consideration. Moreover, it's also the very step which is going to decide the cost-effectiveness of your investment.
With that said, The Upholstery Master has come up at your service to help you with this very selection by making things easier and outcomes favorable for you. Let's get started with our enlisted info and we promise it to be maximally lucrative for you particularly in case you've been lately in any of the above-mentioned situations or simply wanna read something interesting yet informative.
Types Of Upholstery Fabrics 
Before we begin, another noteworthy factor at this point is that all of the upholstery fabrics come under two categories, and you'll probably be aware of the names, which are Natural and Synthetic. So it would be a better idea if we go through a brief yet clarifying idea about them first.
Natural Fabrics 
As you can guess by the name, these fabrics have a completely natural origin, which could be either plants (plant fibers) or animals (animal products).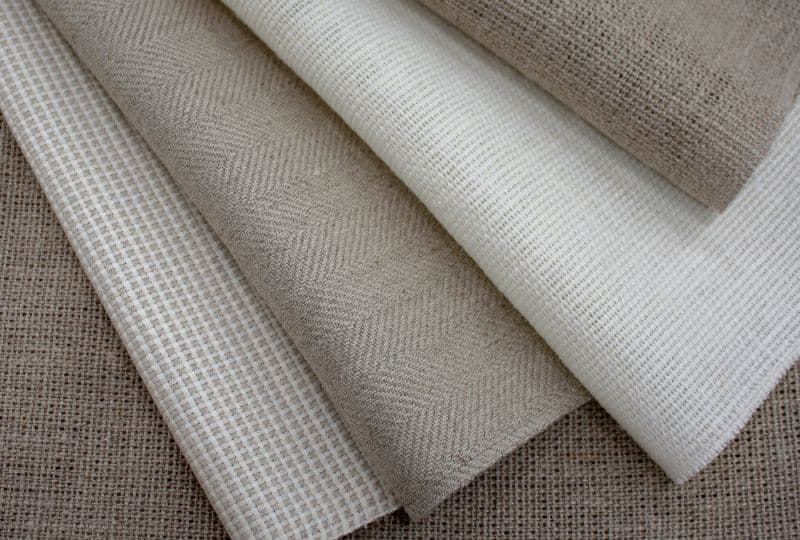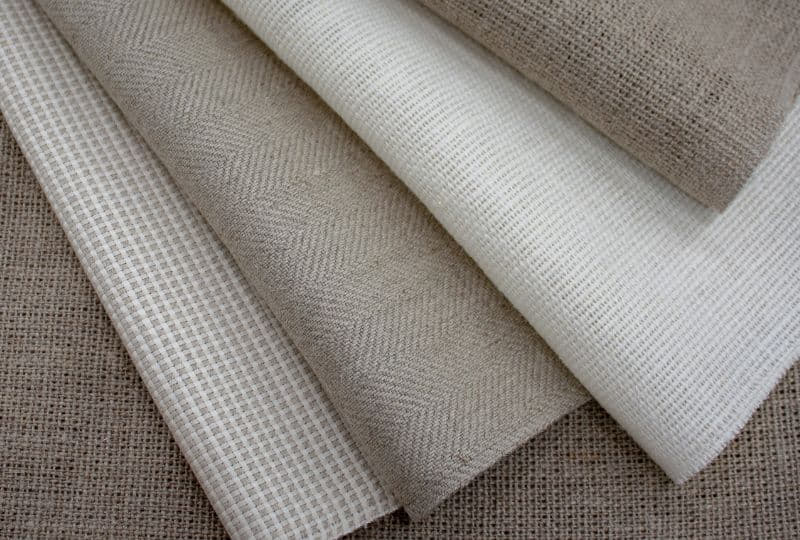 Synthetic Fabrics 
Synthetic Fabrics refer to the man-made materials and this goes the same for the chemicals involved alongside, as well.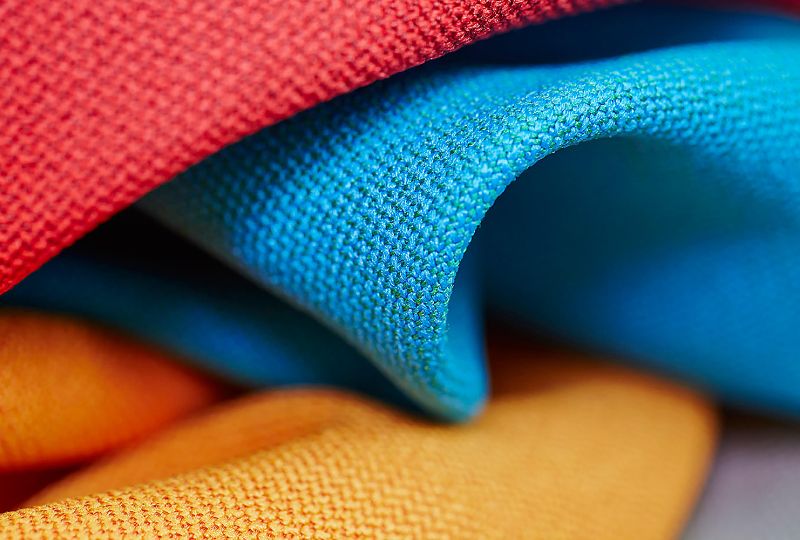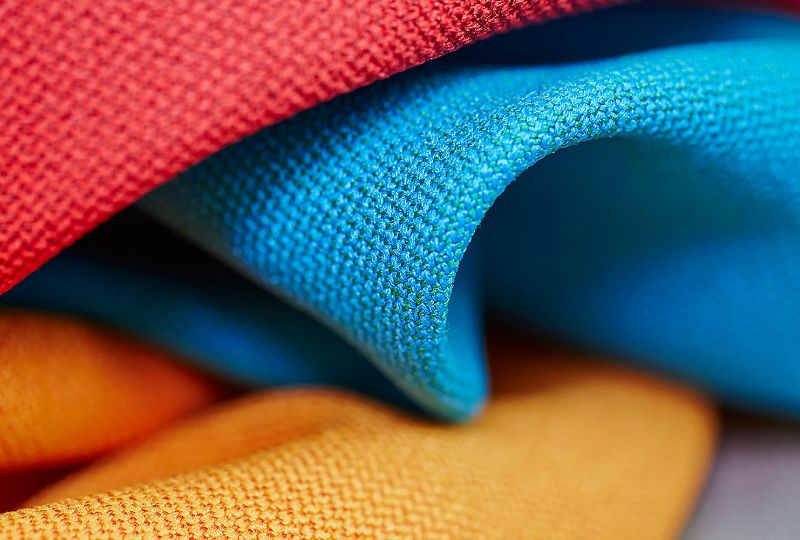 Popular Choices Of Natural Upholstery Fabrics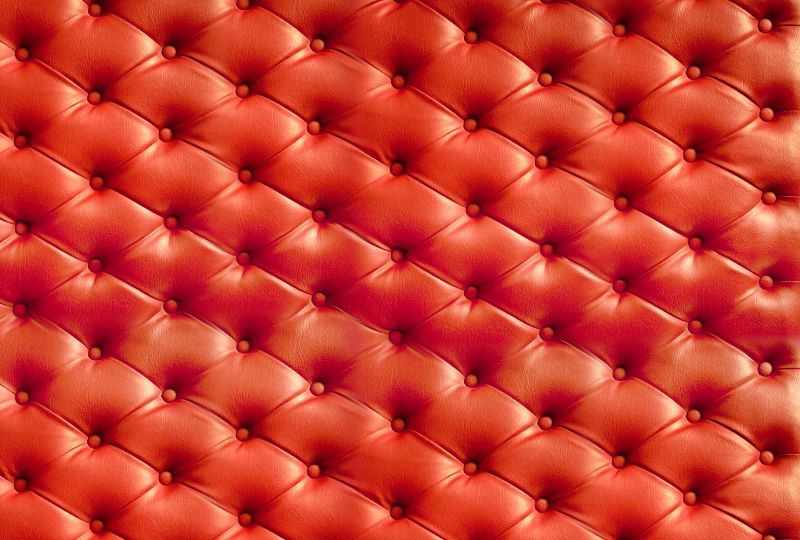 Certainly the oldest and most purposeful companion of mankind, leather features an entire history of timeless significance and has always been a staple of both luxury and durability.
Genuine leather upholstery has the tendency to last literally for a lifetime, which explains why it's the most popular choice for furniture rebinding. When maintained the right way, leather can easily retain its signature beauty for decades on end.
And another worth-knowing aspect at this point is that leather is super easy to care for, since it's extremely spill and odor-resistant, so any and every buildup can be conveniently addressed with mere wiping.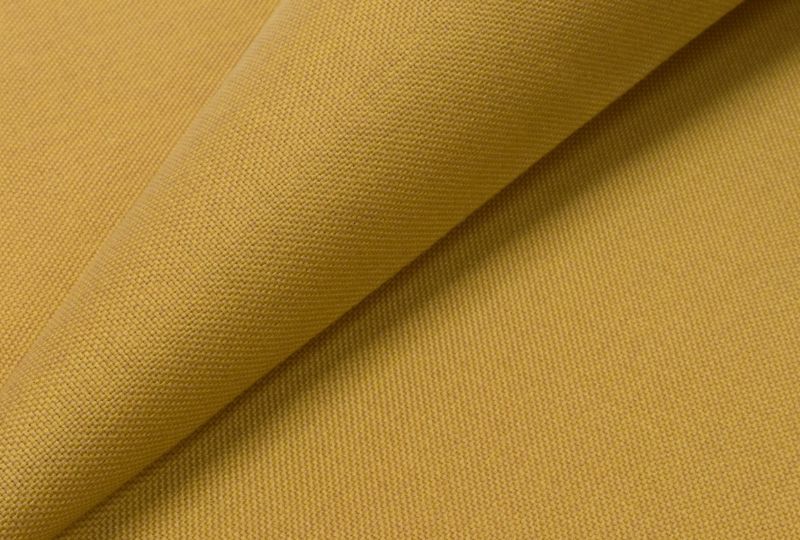 Known for its good old softness, cotton is a plant-based fabric and one of the most useful choices for furniture treatments. It offers a matchless aesthetic versatility, meaning it can be easily dyed and transformed to give off any look, the reason why it's widely used for clothing purposes.
Breathability, resilience to wear and tear and extreme longevity are some other major plus points of cotton. Though it's prone to getting wrinkled and developing odors, a considerate upkeep can maximally prevent this from happening.
Cotton is the most affordable upholstery fabric choice and you can always expect a great deal of serviceability from it. Besides, if you're particularly dealing with some valuable piece of furniture or are looking forward to greater durability, it's strongly suggested to go for the cotton with a high thread count.
Silk is one of the most expensive natural fabrics and for good reason, which is an infinite luxury in the first place. Other merits of silk upholstery fabric include softness, vibrancy and the most adorable beauty.
Coming to the functional aspects, silk is somewhat or to be honest quite difficult to care for, such as the need for costly dry cleaning, since regular cleaning can damage it irreversibly. Besides, it isn't something you'd want to consider for a furniture piece that's used frequently, such as a couch, considering the maintenance factor. Also, its usage isn't advised for homes with kids and pets.
Irrespective of the downside, silk is always the most irresistible choice, one reason of which is the extensive usage in royal and basically…high-end settings. Moreover, the styling, print and pattern versatility it offers is simply matchless.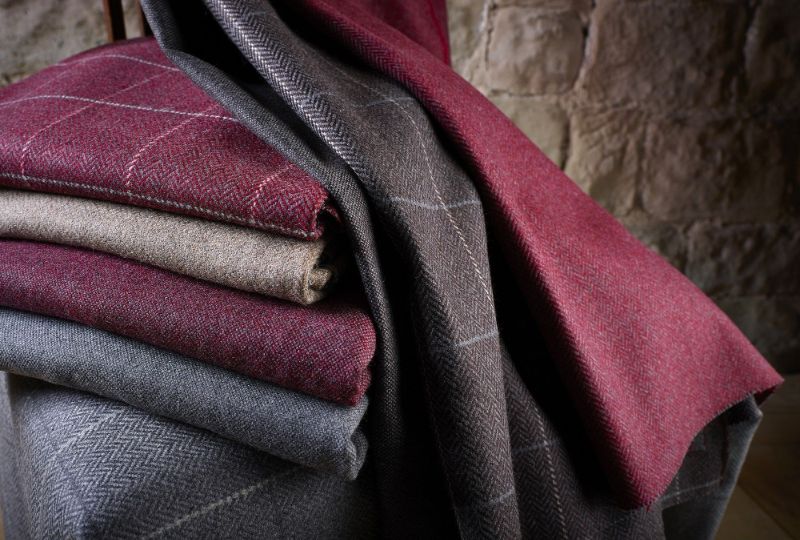 Wool being a water and fire resistant fabrics, has wide applications for clothing, covering, insulating and of course upholstering purposes. It's super comforting and therefore an ideal option to give your furniture pieces a makeover with.
Using wool as your furniture upholstery fabric will be the coziest experience for you, with a whole lot of delightful warmth being an added perk. Wool doesn't become problematic in case of normal water spills or splashes, however the rest of the stains and liquid marks can be a major bummer to get rid of.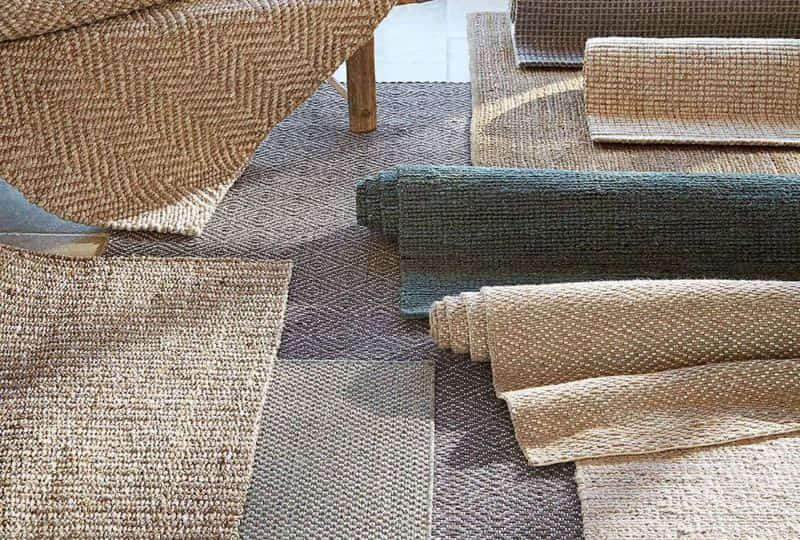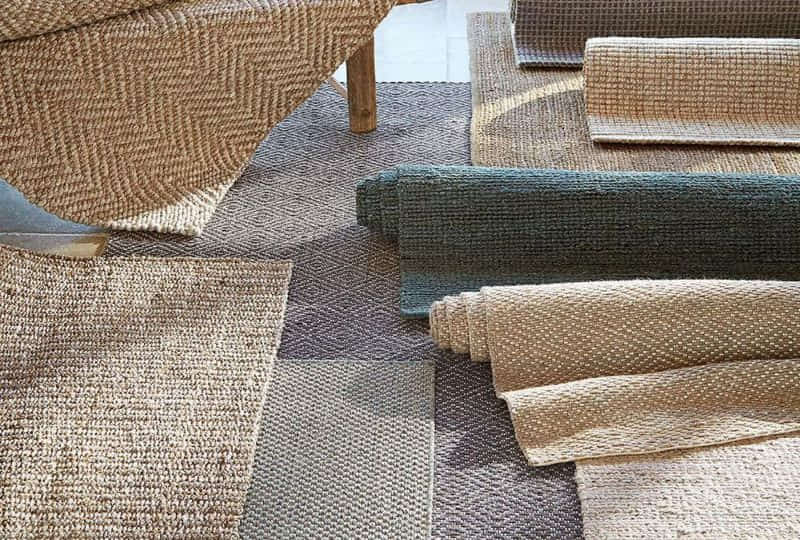 Jute is the safest and most eco-friendly choice of a furniture upholstery with no chemical addition being an extra plus point. And it does remain an environmentally-friendly element at the time of disposal as well. So it can totally be your foremost option if you prefer using natural products.
However, jute does come with some of the drawbacks, such as the fact that it can't be cleaned or washed and you eventually have to vacuum or dust it off, to clear out the dirt build-up. Moreover, it's prone to discoloration under direct Sun, so outdoor usage isn't feasible in case of jute furniture upholstering. All in all, you can consider this option for rather rough uses or essentially for furniture pieces that don't have to do a lot with beautification or décor purposes.
Popular Choices Of Synthetic Upholstery Fabrics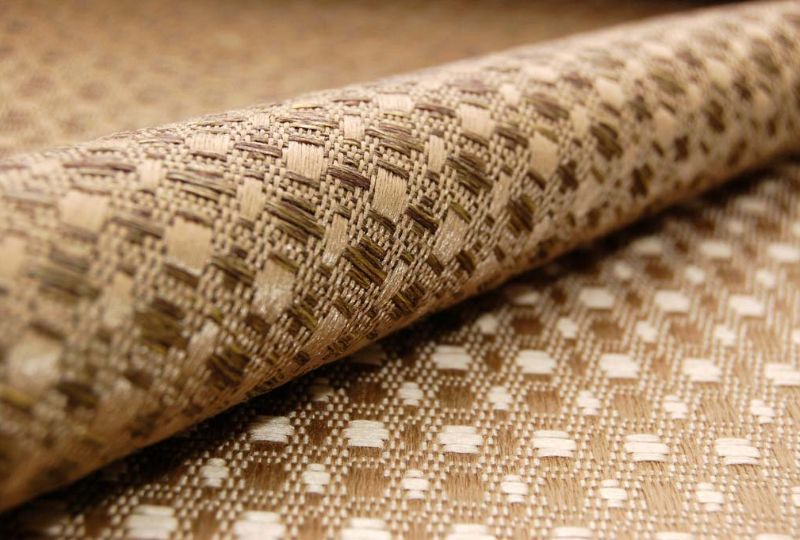 Olefin or Polypropylene is a quality fabric choice that is supremely multi-purpose and can be considered for rough usage, as well. And since it's made from melted plastic, it's good for the environment, too. Such a construction makes it ideally resilient to wear and tear and also to heat and water, too.
Another amazing aspect of Polypropylene is that it's completely free from fading, since the dye is blended into the molten plastics. Olefin is generally easier to deal with, in case of water-based staining, however, the oil-based ones and food particles become relatively difficult to get rid of.
Besides, it's suggested to only use Olefin covering or upholstery indoors, as it can get brittle due to sunlight. However, if you're anyway going to use a polypropylene couch or sofa outdoors, try placing it in a covered space, rather than exposed to the Sun.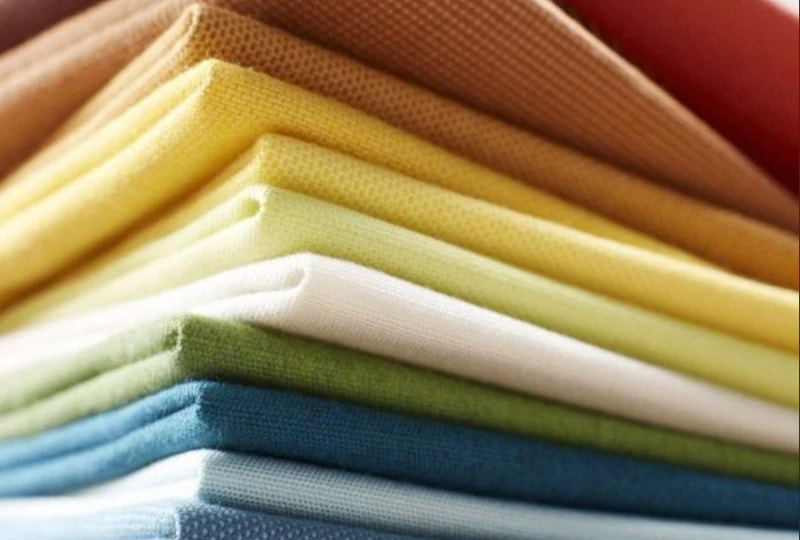 Acrylic is quite a great choice of upholstering fabric, which explains its wide usage in a number of different dimensions. The foremost advantage that makes acrylic worth selection is its high resilience to heat and moisture , making the fabric suitable for all sorts of indoor and outdoor applications.
Besides, acrylic is really low-maintenance and can be easily revived with a wash, though its abrasion-prone structure is likely to make it hard to deal with, since marks and stains can be easily developed. However, this problem can be easily overcome with good upkeep.
Acrylic is an exceptionally best choice for outdoor usage, as it is potentially resistant to a number of influential factors, such as Sun damage, exposure to rain and winds, etc. So you can totally consider the usage for exterior settings, such as outdoor sofas, couches, upholstered chairs and also as cushion covers.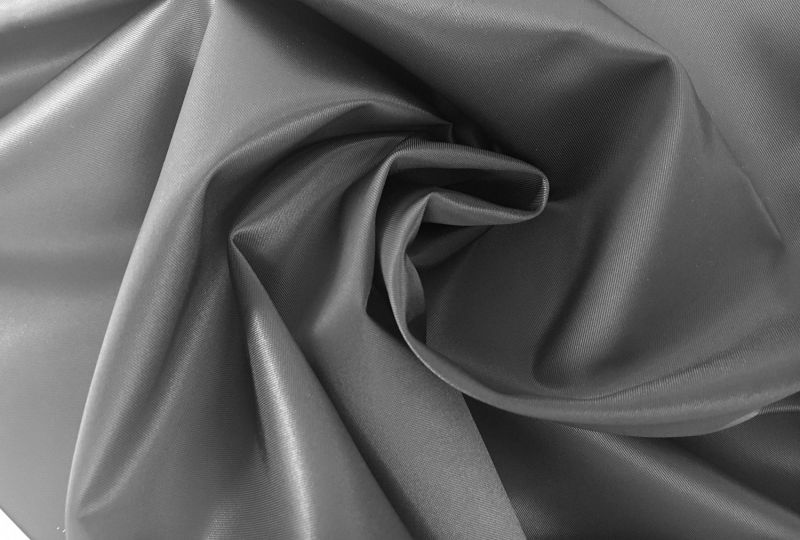 Nylon being a great clothing choice is also an excellent option for upholstering purposes, too. In addition to the sole usage, it's also widely blended with other natural fabrics in order to achieve a fabrication with more qualities and better resilience and durability.
Thanks to its high elasticity and flexibility, nylon is a greatly versatile fabric option and therefore very purposeful, too. It's incredibly resistant to heat, crushing and napping, besides, gives a way better performance than many natural fabric choices, such as Cotton, Wool and Polyester.
Another amazing aspect of nylon upholstery fabric is the fact that it's highly breathable and also dries quickly, making it a suitable option under the circumstances of spills and splashes. Besides, the greater flexibility and stretchability also makes it easier to maintain.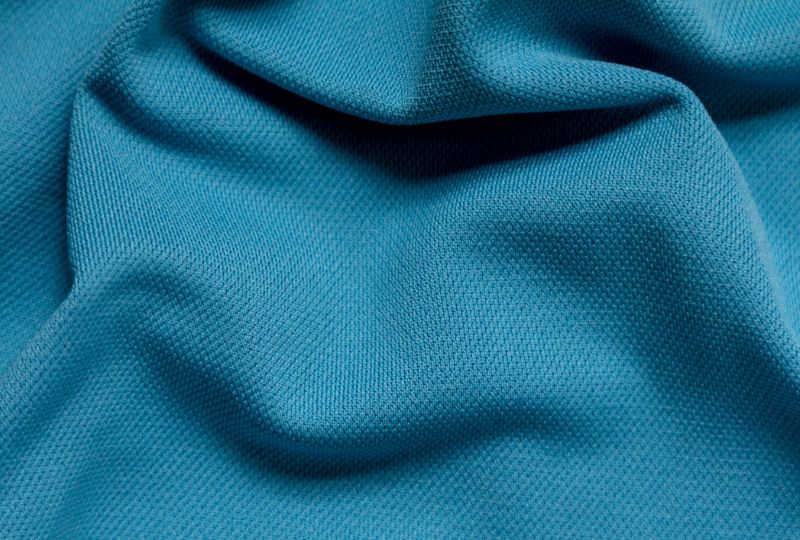 Polyester, in the first place, is a great alternative to expensive fabric choices with the major perk that it offers the same extent of luxury. It's super versatile, in terms of the usage as an upholstering fabric and can provide well for a vast majority of requirements, such as within residential settings with kids and pets.
This selection not only offers a great deal of comfort and convenience, but is also way too easy to upkeep, as stain removal or frequent washing don't become a problem at any point. Besides, the breathable nature of polyester makes it extremely resistant to odors, another plus, of course.
Polyester, however, has this one downside that it's highly flammable, so it asks for a majorly considerate usage, meaning you gotta keep your cigarettes and candles away from your polyester covered couch or sofa.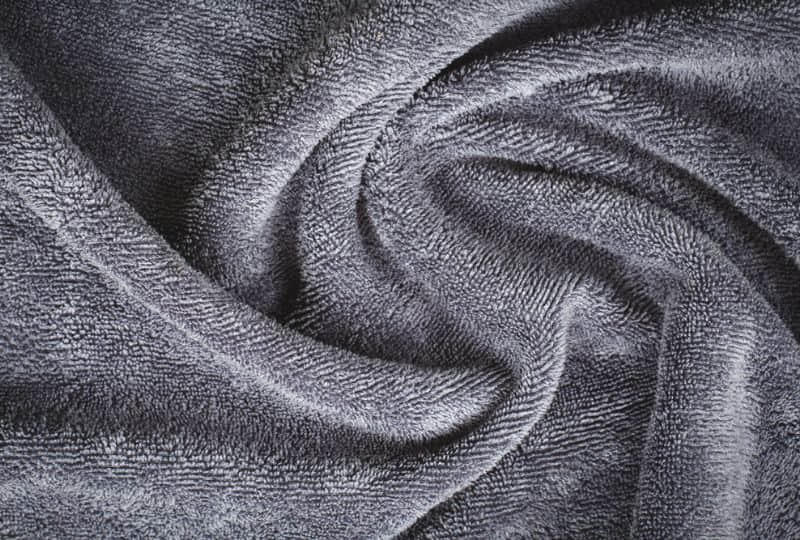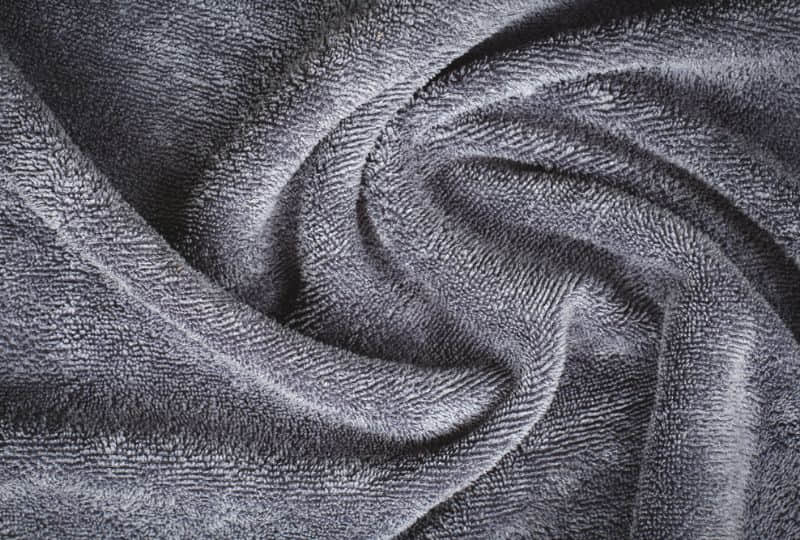 Microfiber, as a matter of fact, is constructed from Polyester, however, is still considered an individual fabric type. When used for upholstering purposes, this fabric, unlike the general concept about it (when used for liquid soaking purposes), is highly resistant to moisture.
You get a reasonable extent of softness, comfort and luxury from microfiber, somewhat similar to that of the velvet. Besides, it's really functional too, as staining and fading don't become a concern. Moreover, it's a really hygienic option, in case allergies are a concern.
The aesthetic side offered by microfiber is really pleasant and impressive and you get multiple amazing options to go well with the surrounding decor. Also, it's a particularly best choice if you've cats in your home.
To Wrap Up
This was our compilation of the best furniture upholstery fabrics which you can consider for both new addition and treatment purposes, essentially any kind of makeover. All of the included options are practically worthwhile, making the selection long-term favorable and easier to deal with, in terms of maintenance and upkeep. We've high hopes that you'd gain a whole lot of useful info, in case you've been planning on any kind of furniture treatment lately. This guide will not just help you decide on favorable stuff for yourself but will also ensure the fact that your investment is done in the right dimension.
Wishing you the smoothest furniture makeover projects ahead!