The importance of upholstery is not only limited to interior furniture items but it also has various other dimensions of significance. One major example at this point is the marine-grade upholstery, which plays a significant role to spruce up boats, ships, etc. And if you're looking to add a feature of luxury and elegance to your boat interior/exterior, then choosing a complementary marine upholstery fabric should be your primary concern.
Speaking of the versatility of the marine-grade upholstery fabric, you'll get many choices in terms of design, style, color, and pattern. However, there are only a few considerations for the type of fabric material choice namely canvas, vinyl, and leather. Because only these fabrics are hard-wearing and resilient besides offering resistance to UV rays and water damage.
Speaking of the selection criteria for marine upholstery fabrics, you should not forget that irrespective of the type of fabric you choose, it should offer ease of cleaning and maintenance. In addition, the choice of marine upholstery fabric is dependent upon whether the boat will be in fresh or saltwater.
List Of The Best Marine Upholstery Fabrics For Watercraft
As mentioned above, there is a diverse collection of options available for marine upholstery fabrics, and therefore, choosing the ideal one for your watercraft can become a difficult task. In this article by The Upholstery Master, we've described some of the best upholstery fabric choices for water transport, so as to help you decide the ideal one according to your aesthetic taste.
1. Marine Upholstery Fabric By Marine Vinyl Fabric
If you're seeking quality and easy-to-clean features in one option for your boat upholstery fabric, then this can be a perfect consideration. Narrating the construction quality, this upholstery fabric comprises 100% polyester material which accounts for its high durability, strength, and flexibility.
Adding to that, this fabric offers water-repulsion properties meaning the water doesn't get absorbed into the fabricated surface thus, helping you get rid of the water damage problem which is a major concern experienced with upholstery.
Also, the resistance to scratches, dirt particles, and UV rays are some other attractive features of this type of marine upholstery fabric. Adding all these beneficial factors into one frame, you can choose this overall package as a useful fabric option for the upholstery of your boat.
2. Vinyl Waterproof Kelly Green 54-Inch Fabric By The Fabric Exchange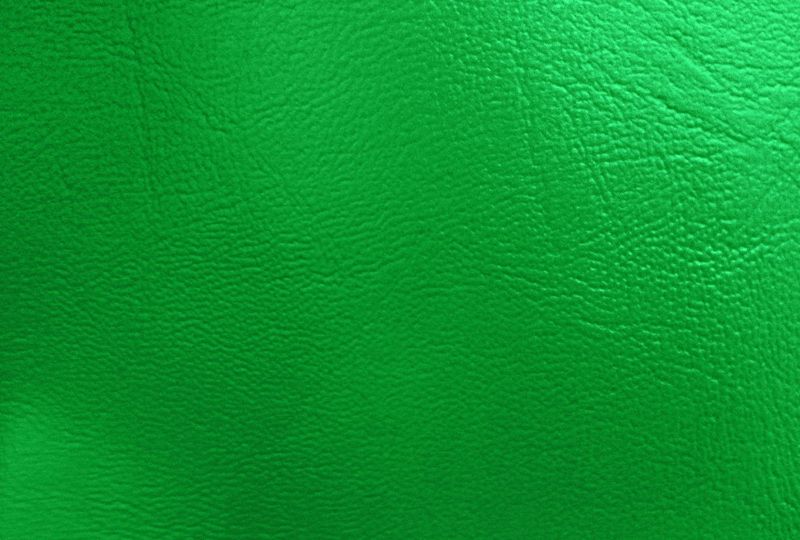 This waterproof marine upholstery fabric is made up of 74% PVC and 26% polyester thus, making this vinyl fabric the most long-lasting and resilient option for boat upholstering purposes. Also, this versatile fabric is effectively capable of enduring all harsh seawater elements, too.
Speaking of adding to the style of your watercraft with this fabric, you'll have the freedom to choose from 13 different colors and each one of them will represent a unique textured appearance. Coming towards the properties of water and weatherproofing, you'll not be disappointed in this case, as well. As in the name, this fabric has a width of 54 inches per role.
3. Faux Leather Weatherproof Marine Vinyl Fabric By VViViD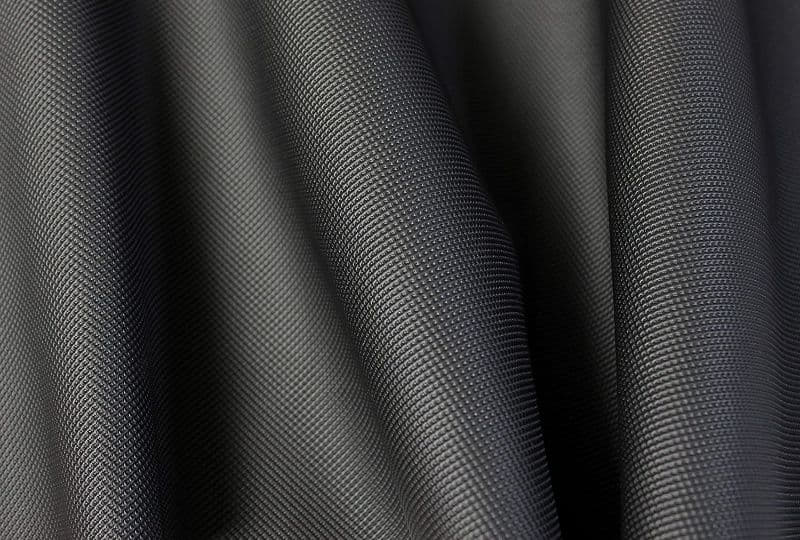 VViViD can be considered as the brand that produces one of the sturdiest and most long-lasting marine upholstery fabrics and therefore, these features make this choice totally worth consideration for all usage scenarios.
Coming to other functional benefits, this product can be marked "versatile", due to the vast availability of options. Some other amazing features that can help you feel good about your valuable investment include resistance to water damage, dirt, and impact.
In addition to that, this weatherproof fabric option offers ease of cleaning and UV protection. The backing material is 100% mesh for this marine upholstery fabric comprising faux leather as the surface construction.
4. Marine Vinyl Forest Green By Ottertex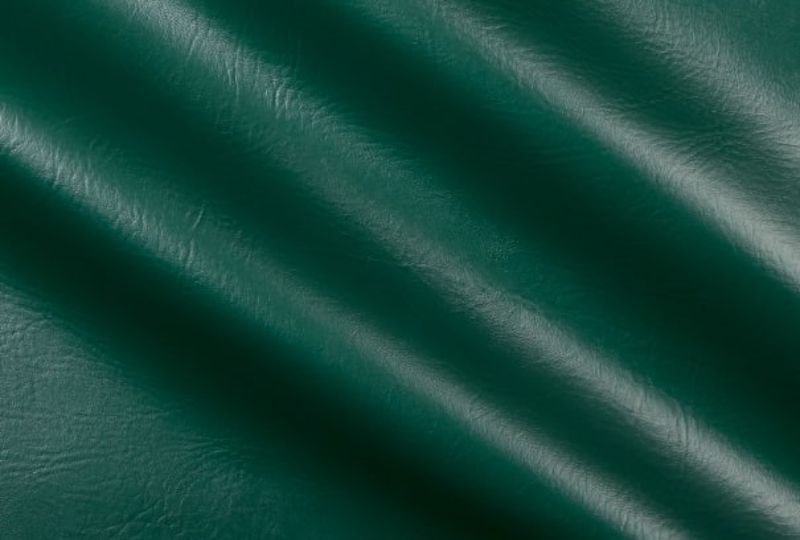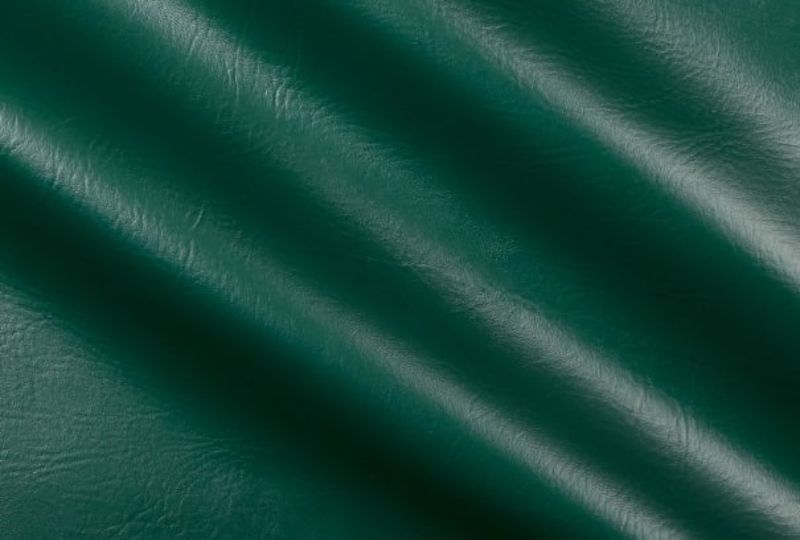 This marine upholstery fabric surpasses every other option by attaining a width of 61 inches thus, making it truly versatile in terms of usage and functionality. In addition to that, you can also use this vinyl fabric for upholstering commercial boats, headboards, craft projects, automotive, etc.
The surface material is crafted using 100% PVC and the backing comprises 100% polyester for this amazing upholstery fabric option. Hence, this lightweight marine upholstery fabric offers UV, stain, and water resistance, which of course, add a lot to its lifespan.
Next, you can easily wash or clean this upholstery fabric using a soft, damp cloth. Last but not least, your choice of this fabric won't kill the aesthetic appeal of your boat seating because you will find different color options namely forest green, royal blue, turquoise, wine red, etc.
5. Upholstery Marine Canvas Natural Fabric By Sunbrella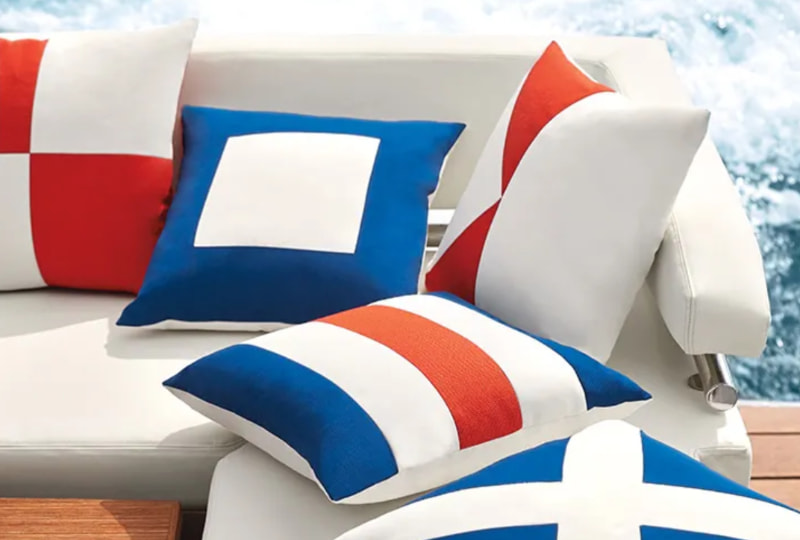 If your prime focus is to increase the elegance and style of your watercraft, then choosing this flexible design fabric for upholstering your boat seats is an ideal option. Apart from all the other fabric choices described above, this canvas natural upholstery is made of acrylic fabric.
And having that said, it becomes needless to mention that this elegant design fabric features stain and scratch-resistant properties. Besides, you'll not have to put a lot of effort into cleaning the seats of your boat upholstered with this type of marine upholstery fabric.
Other than that, the color of this upholstery fabric will not fade even under prolonged sunlight exposure because it accounts for resistance to the UV rays. However, you may have to deal with some issues concerning waterproofing as well as its luxurious appearance.
6. Discount Marine Vinyl Outdoor Upholstery By Payless Fabrics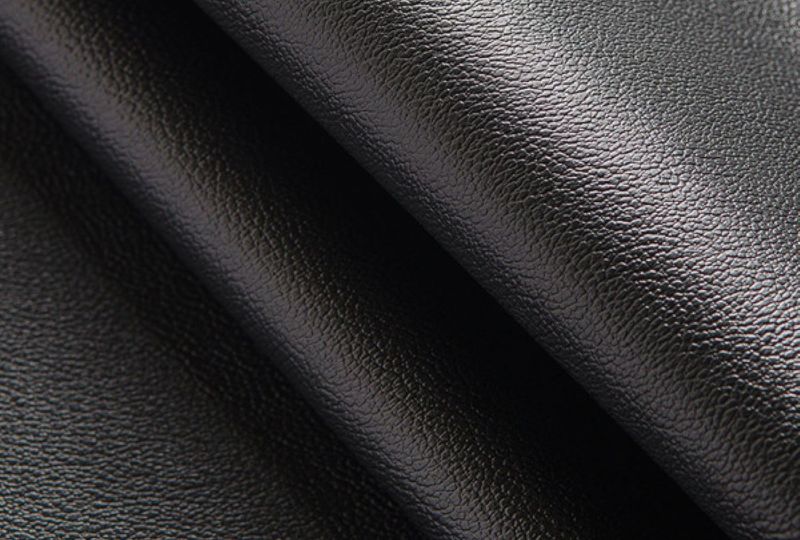 More durable than any other types of fabrics listed above, this thick marine upholstery fabric can be the perfect choice for boat owners. Adding to the durability factor comes the great benefit of versatile usage, stretch, and flexibility for this outdoor upholstery fabric.
Other than that, you can order free samples to obtain a better idea about this type of vinyl marine fabric. And just like many other options, you'll get the freedom to choose from a wide variety of colors for the discount upholstery fabric. Anyhow, this fabric material can form creases when being warm (just like when under the sun).
7. Snow Brite White Marine Upholstery Fabric By Plastex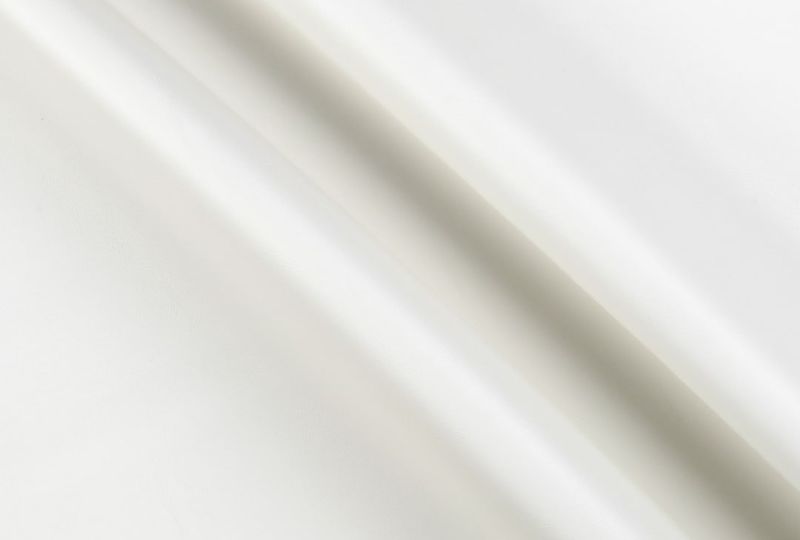 This fabric option resembles Marine Vinyl Forest Green By Ottertex up to a great extent, especially in terms of the build quality and materials because of its 100% PVC surface and 100% polyester mesh backing.
Adding to that, you'll find this fabric easy to handle and it's surprisingly long-lasting and lightweight, as well. However, the extent of durability is not comparable with other options listed above, as it can withstand damage due to the water, stains, etc.
Speaking of the color and texture choices for this marine upholstery fabric, you'll find endless options with different shades of the same color. Coming toward some other important factors, you'll not be pleased to hear that this upholstery fabric by Plastex doesn't feature UV-resistant properties, so you might want to reconsider your decision of going for this selection.
In A Nutshell
The choice of upholstery fabric is an important decision as it accounts for the aesthetic appeal of the interior of your watercraft. Adding to that, there is a broad collection of available options for marine upholstery fabric, and therefore, choosing the ideal marine upholstery fabric requires you to put some extra effort and time into the equation. However, we've eradicated this problem for you by listing, in this article, some of the best marine upholstery fabric choices after taking into consideration the visual as well as practical benefits offered by them.