Furniture upholstery, with all of its impressive beauty and comfort provision, does come with the unavoidable aspect of requiring reasonable maintenance. And the actual definition of maintenance is much likely to differ from what you consider it to be, since there are way more factors involved than just the everyday dusting or occasional wipe cleaning. That's due to the fact that furniture covering or essentially upholstery requires certain procedures, in order to not lose its beauty and to stay sustainable for long.
Now, this very dimension comprises a number of different aspects such as addressing any sudden damage to the furniture in an accurate manner, i.e. the one which prevents major/irreversible trouble, in the first place. Next up, comes treating the upholstery/covering/fabrication with various protective elements in order to make it last longer. This does include a couple of procedures too, meant to protect the furnishing equipment, in addition to the usage of safeguarding materials.
Ways To Ensure Better Upkeep For Your Furniture Upholstery 
It's always a way better approach to stick to preventive measures rather than ending up spending a lot on fixing damages. This goes specifically true if you own some really valuable furniture items and of course, you wouldn't want all of that cherished belongings of yours going bad ahead of time.
Having that said, The Upholstery Master has got you a whole lot of help which you could use to make the most out of all your furniture, enjoy it in the best state of its beauty and functionality and also ensure a prolonged lifespan for it.
Ahead is all you need to know.
1. Everyday Recommendations (You Don't Care About!)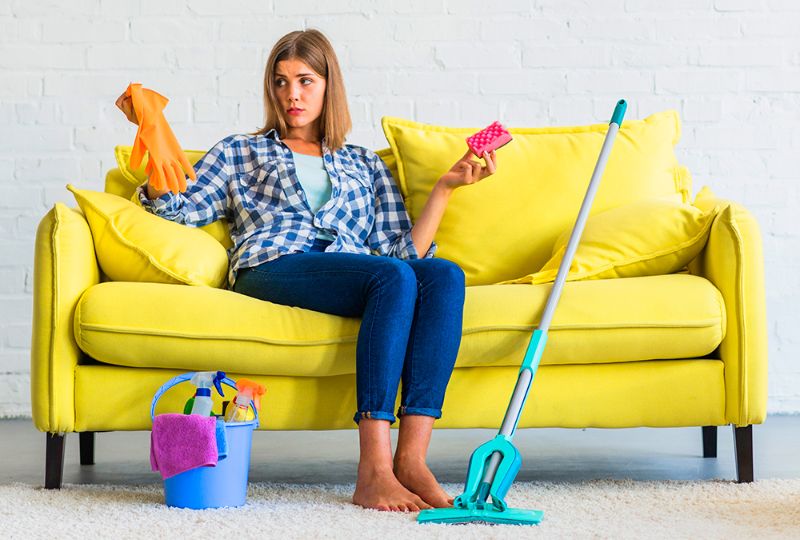 Even if you are a furniture fetish and are super considerate about keeping it clean and well-maintained, still there are various things that you might be missing. Whereas, if you're the one not bothering to take care of your furniture at all, then it's high time you begin doing so, since the help we've come up with today will be more favorable for you than you can think of, and you can expect an enormous deal of benefits from it.
Vacuuming (Least required) 
Depending on the usage extent of your furniture, you can consider vacuuming it once a week or every two weeks.
If you're making use of a vacuum with a brush attachment, then opt for getting the one with soft bristles, and at best, stick to a hand vacuum.
Never go too vigorously on the surface or you can end up causing abrasion damage to your furniture upholstery or covers.
Pro Tip: If your upholstered furniture has developed odors, such that there are children or pets around, then you can also consider sprinkling the surface area with Baking Soda before vacuuming it. Besides, if the smells are way too strong or pungent, you can even leave the Baking Soda overnight.
Wiping (Can be done frequently)
You can simply do it with a damp cloth at times or for a better approach, can go for making a mild cleansing solution for this purpose.
Both commercial and DIY elements work in this regard, and it's a preferable idea if you make use of a microfiber fabric instead of a regular one.
Ensure dry wiping as well, and avoid using excessive amounts of water or murky cleaner batches.
Dusting (You gotta do it everyday)
Irrespective of how much your furniture gets utilized, addressing it daily with a minor dust-off is super crucial to consider.
Doing so will prevent major long-run damage and it will also make the maintenance easier for you, since there will be no stubborn buildup, caused by dirt and dust being embedded into the fibers.
Not dusting your furniture might not seem visibly adverse, yet it eventually ruins all the beauty of the upholstery or covering beyond a controllable extent.
2. Dealing With The Occasional Damage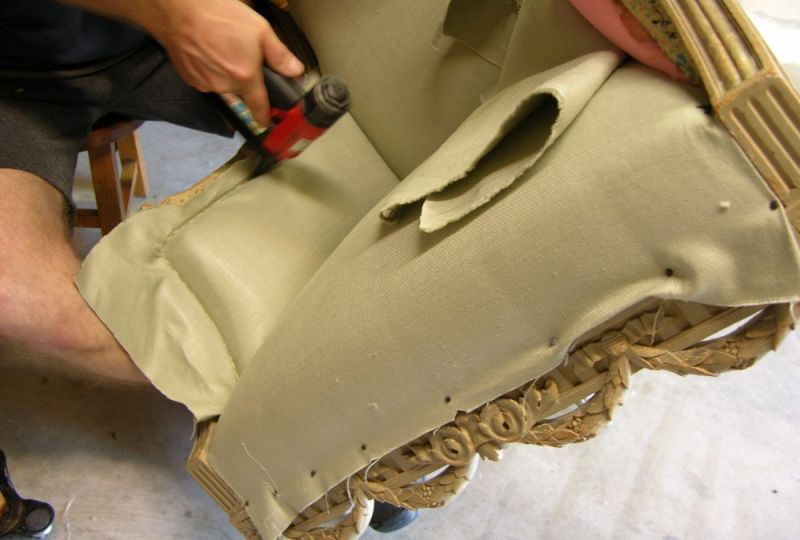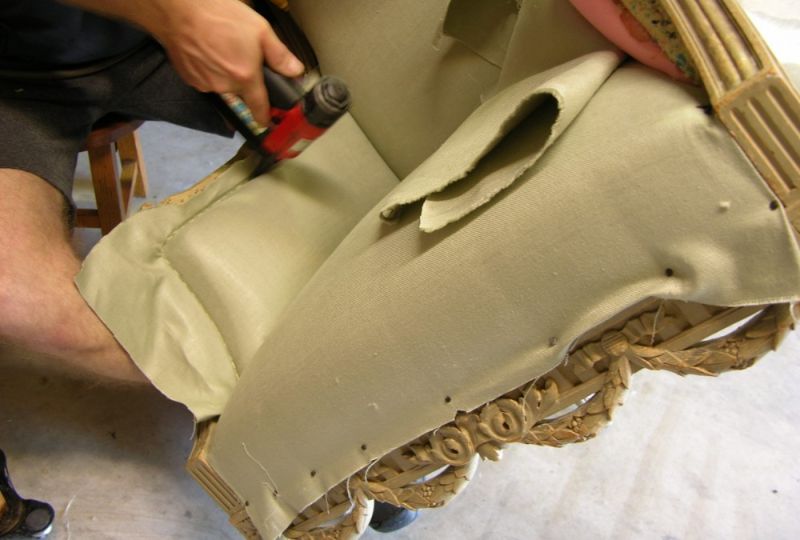 This generally involves spills, splashes, food particles, stains, basically anything and everything taking place accidentally. Addressing such factors in a timely manner is extremely important, as even the slightest delay could result in really unfavorable circumstances, a glimpse of which is major troubles of maintenance and depressingly compromised beauty of your furniture. Here are the essential considerations in this regard.
Blot up all the liquid spills and splashes ASAP using clean, dry and absorbent fabrics, or preferably towels.
DO NOT SCRUB or rub harshly as you'll simply end up making the liquid penetrate deeper into the upholstery.
If it's food particles or crumbs you're dealing with, then you can also use a vacuum cleaner to make the task more convenient.
Stained upholstery or fabric covers must be treated immediately, in order to not make the problem difficult to deal with or at worst, permanent.
Do consider knowing the type of the stain or mark you've encountered, so as to devise the right techniques or elements for it, during the spot cleaning.
It's super crucial to stick to the right elements for spot cleaning, such as using water for fabrics that need solvent-based cleaners can cause a problem.
If your furniture fabrication is compatible with water, then you can make a cleaning solution by mixing one-fourth teaspoon of an enzyme-based laundry detergent along with warm water.
In addition to manual application, you can also make the job easier for you by filling the cleaning solution in a spray bottle.
3. The Right Stuff To Stick To
Quite similar to the aspect discussed above, you need to make use of the right and to be more specific, adequately compatible stuff for maintaining your furniture upholsteries and fabrications. This not just goes true for commercial cleaners but also for the DIY ones, as using any irritant or non-suitable element atop the upholstered furniture can result in unexpected and nasty reactions, the last thing you'd want to happen to your dear furniture pieces.
For instance, if you're dealing with leather upholstery then there's a dire need to stick to leather cleaning products only. Besides, if you don't really know what to go for and what to avoid, a safe approach at this point is to make use of non-toxic elements or those with neutral-pH or mild formulas.
4. Handling With (More) Care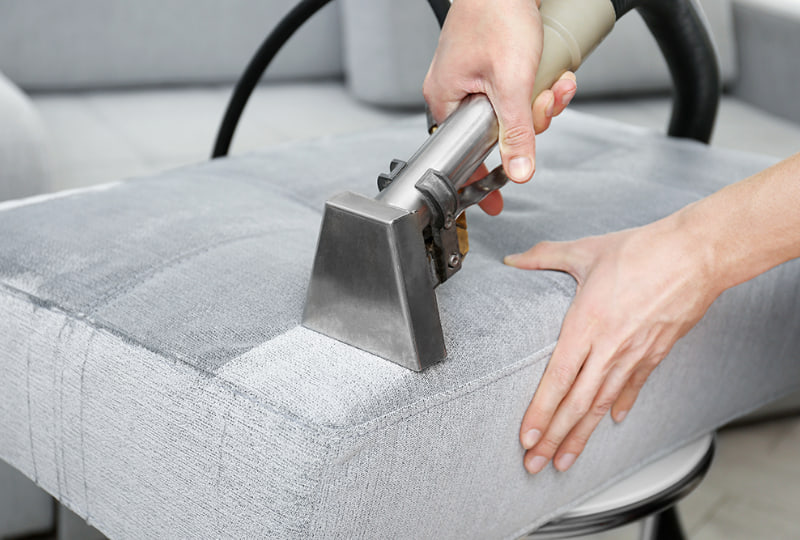 Upholstered Furniture maintenance does come down to the right kind of techniques or essentially the ways in which you deal with it. To rephrase it, you need to be extremely careful and more of gentle while cleaning your furniture upholstery or covers.
Be Gentle (With Your Proceedings)
Even if you're dealing with super stubborn stains or marks, avoid scrubbing vigorously or with abrasive tools (remember the vacuuming suggestions) as this will simply cause damage to the upholstery, which often ends up being irreversible.
Patch Testing (To Be On The Safe Side)
Checking the compatibility of your furniture cleaning products as well as techniques is always the best and safest idea. This helps you determine what to consider and what to drop, essentially saving your stuff from any unexpected damage. For instance, you can test your chosen cleaners on an unnoticeable part of the sofa/couch fabric to see if there's no discoloration or reaction taking place.
Be Smart (And Save Your Efforts)
Drying your upholstered furniture the right way is really important. For example, if you've done a detailed cleanup of your sofa or couch, avoid putting it under direct sunlight to get dry, instead ensure the placement in a covered yet well-ventilated or airy space.
5. Knowing About The Guidelines 
This majorly involves the deep cleanup of upholstery or washing in case of fabrics. Though most of the furniture upholsteries are okay to be washed (both machine-wash and with hands), you need to check for the kind of compatibility. This involves checking the tags or manufacturer's guidelines about what cleaning techniques to go for.
Here are some of the most common upholstered and fabricated furniture tags, indicating their cleanup methods and compatibilities.
Water-based cleaning agents, dry vacuuming and dry brushing.
Water-free dry cleaners and mild solvents
Water-based mild cleaners or upholstery shampoos
Professional cleaning or vacuuming/brushing
6. Preventive Measures To Consider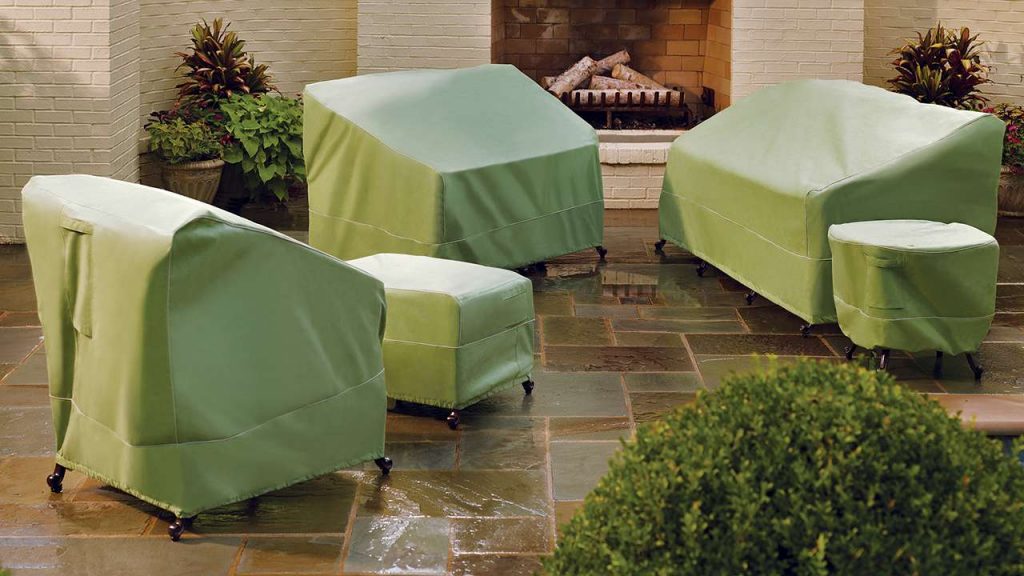 There are a bunch of handy tips and tricks that are necessary to ensure upholstered furniture upkeep and sticking to them is always a good idea, in order to sustain your investment. Ahead are some of them that you can consider for better maintenance of your furniture items:
When not in use, opt for keeping your upholstered furniture covered with either bigger fabrics or at best, specialized furniture covers, in order to prevent any damage or dirt/dust build up.
Invest in leather/fabric conditioners, stain protectant products, disinfecting elements and odor reducing products for a better protection as well as beauty retaining of your furniture.
Keep pets away from upholstered furniture by engaging them in other ways. Avoid using your sofas, couches and beds as your dining spaces and also keep burning materials or inflammable stuff, such as cigarettes and cigars at bay.
Control the amount of water you use during cleanups and prevent any dripping, particularly in case of metal or wooden frames.
Avoid direct contact of your outdoor upholstered furniture with harsh atmospheric conditions, most importantly direct sunlight, and consider having insightful furniture placement to ensure this factor well.
7. Leaving Things To The Professionals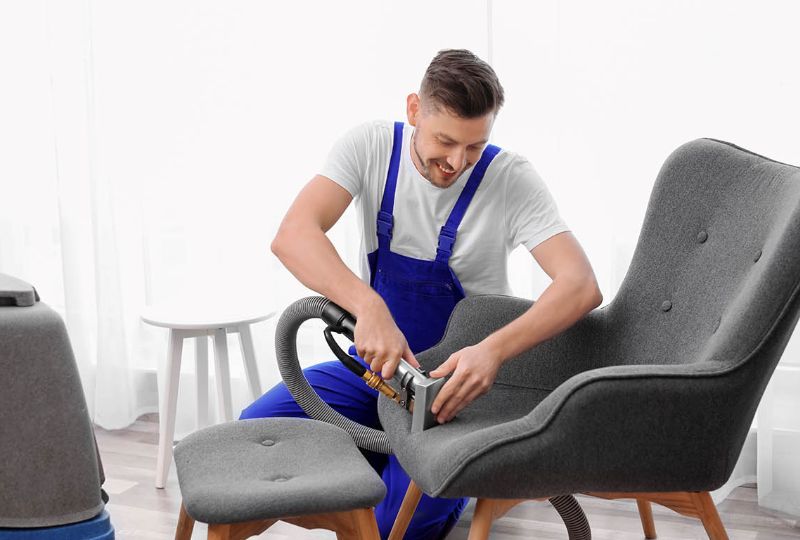 No matter how well you upkeep your furniture and all of its respective components, it's always the best idea to consider professional cleanup services from time to time, in order to make the most out of your stuff. Besides, at times, getting professional services becomes unavoidable, given that there have been serious damages to the upholstery or covers. So in case of a particular treatment being required, it's always best to entrust the procedure with professionals, instead of experimenting with cleaners or choosing wrong stuff.
That's because the latter is simply the worst thing you can do to your furniture. Moreover, it's particularly recommended to hire professional cleaning services for vintage or antique furniture, so as to not mess up the value in any way. Last but not least, professional maintenance is the most foolproof approach to more hygienic and healthy furniture pieces, as bacteria, mold, mildew or allergens are most likely to be left out during DIY cleanups.
In A Nutshell 
For the conclusive comments of our upholstered furniture maintenance guide, we strongly suggest you stick to most of and at best all the aspects discussed above, so as to get the best value for your investment. In addition to making things convenient for you, considering an upkeep for your furniture does come with the major benefits of mental peace and health benefits. As you won't need to freak out after longer time spans of "no furniture cleanups" and neither there will be anything in terms of health hazards to be concerned about. This is, of course, the best way to ensure a healthy, satisfied and trouble-free lifestyle for yourself.
Wishing you squeaky clean sofas and glistening couches ahead!